Insulation Under Vinyl Siding Has a Bunch of Benefits
Wall insulation … do I add this behind my new siding?
This is a question a lot of homeowners face. Unfortunately, some contractors don't even offer this option. We are experienced siding contractors in Cherry Hill, NJ and we feel that this is an important step in energy savings.
The "do I" or "don't I" decision must be made in the beginning when you are finalizing the deal with the contractor. To get right to the meat of things, we vote "YES"!  I highly recommend this additional step when installing new vinyl siding.
Why choose foam sheets?
As a home remodeling contractor in the business for 46 years, I always encourage my customers to add this option and invest in the foam insulation. I recommend  ½" thick foam sheets, which is installed on top of the new House Wrap. Although it is an additional cost to your siding project, it will pay off in the long run, adding energy efficiency and rigidity to the walls, insulating your home and actually making your home quieter from outside noise.
COMPARING  FAN FOLD to FOAM BOARD INSULATION.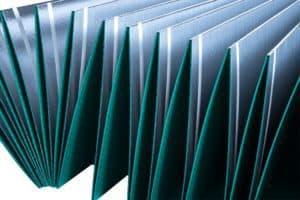 Fanfold is the shape of the foam board. Usually 3/8″ , a single layer of the material folded in on itself into a fan-like shape, compressing the material and making many layers out of one surface. Made out of plastic materials.
FOAM BOARD:
Rigid foam boards, ( 4 x 8 ) sheets and ½" thick.  The foam board is thicker and heavier than fan fold, is not as flexible as fanfold, and is covered with a reflective outer shell.
The thicker the insulation, the better to guard your home against the outside elements.
I hope this quick comparison will help you make your decision.
References
Greenguard: FAQ
Disconnect: What is "Fan-Fold Foam"?
Energy Savers: Foam Board Insulation
Atlas Products, Energy Shield